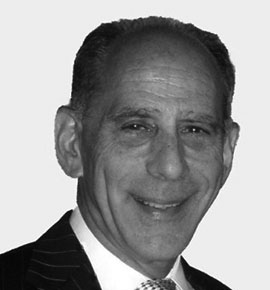 Mr Prenovitz is a seasoned business advisor with a thirty year career in entrepreneurial ventures. He is a founding principal of The Incus Group providing interim management and consulting services to a broad range of industries. The Incus Group subsidiary Incus Ventures is a funding source for early-stage companies.
Mel has served as Interim CEO for start-up companies building the management team, establishing a strong industry presence and delivering on shareholder value. He has been on both sides of Merger and Acquisition activities. In his capacity of interim sales, marketing and business development assignments he has; opened new business units and new territories in low-tech and high-tech industries, created and implemented a marketing plan that produced a 10x increase of leads and quotes in a five-month period leading to 3x sales volume, changed the sales strategy of a software company to justify a 10x increase in selling price, and developed the US marketing and sales strategy for a foreign manufacturer's entry to the US helping them raise $6 million from VC investments.
Mr. Prenovitz was the founder of a manufacturer/distributor of video, optical, and electromechanical instrumentation which was a pioneer in the field of endoscopic surgery. The company maintained a 40% compounded growth rate for twelve continuous years and was sold to a NASDAQ listed medical device company.
Mel received a BSBA from Babson College and completed graduate certificate programs at Babson's Executive Education Program. He has managed business relationships throughout every continent of the world and is a long term resident of Massachusetts.