LockeBridge (lök-brïj)
Locke – to secure
Bridge – a union between two entities
Creating a "Secure Union" between two entities.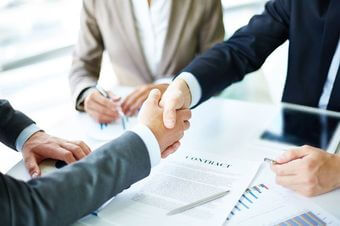 Marketing & Investment
Witnessing all too many failed merger and acquisition attempts, the LockeBridge Partners are focused on "increasing the odds". We place substantial emphasis on fostering a Secure Union between the transaction participants.
The LockeBridge Secure Union Process™, focuses on core investment banking activities which have proven to result in superior closing rates, increased value and reduced execution time.
Educate
the client to ensure that they fully understand the M&A and/or capital raise process, timing, expectations and impact to their personal wealth and estate planning needs. Comprehensive educational forums are offered through the Exit Planning Forum.
Prepare
the Company by removing value deflators and enhancing value drivers. LockeBridge offers Pre-Sale Consulting with well defined deliverables all aimed at maximizing value.
Execute
a comprehensive search process and apply sophisticated deal structuring expertise to ensure exceptional synergies between the transaction participants while at the same time substantially exceeded goals and objectives.